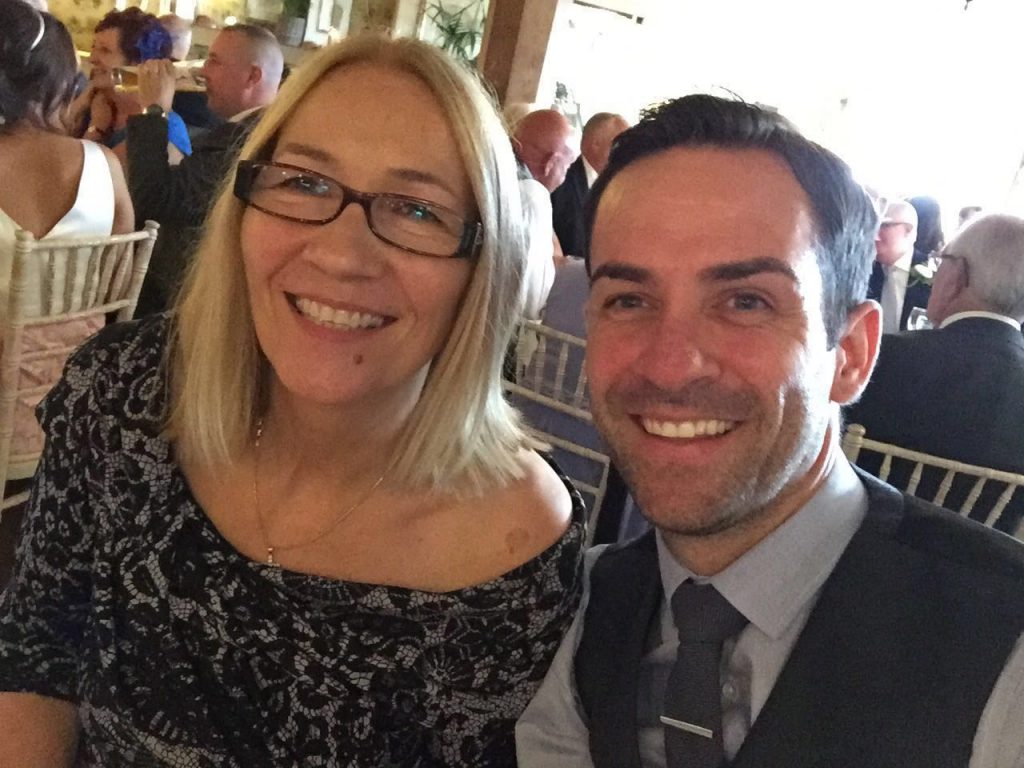 Stand up for people with Dementia
She was the life and soul of every party. Her presence brightened every room and her positivity, support and unconditional love has enabled me to live a full and meaningful life so far. The diagnosis and seeing her deteriorate since then has torn our family apart on every level, and the excitement of Christmases gone by has been replaced with fear and worry about my mum's future. It's heartbreaking to see what my incredible mum has become. I'm not 100% sure she knew it was Christmas Day this year, but I tell myself that deep down she knew, and there is still happiness there within her on some level.
I have my own children now, two beautiful boys aged one and four, and my mum has four wonderful grandchildren, something she would have dreamed about when my sister and I were younger. It has always been my goal to give my children a childhood as special as the one my parents gave us. However, there is a continuous undercurrent of guilt when enjoying time with my own family as I know that my parents are struggling to get through each day when they should really be looking forward to retirement. But I know that my mum would never have wanted us to suffer as we are, so I am doing everything I can to put my children first and keep sadness as far away from them as possible.
I still get jealous when I hear friends and work colleagues complaining about their mums interfering in their business, or talking about long chats with their mums on the phone to sort out their problems. I had all of that, and it was taken away in such a gradual and numbing manner that I hardly realised it was all disappearing. I am no longer able to share a meaningful conversation with her and ask for her advice on the many challenges which life brings. I do not want anybody's sympathy, just to give you the briefest insight into the daily pain which a close family member's dementia diagnosis brings.
However, this can't be the end of the story for us. My mum might not be able to communicate properly, but there are glimmers every so often which make me certain that she and her wonderful heart are still very much with us.
There will be people reading this who may have similar experiences, and there will be those who will unfortunately have to face up to dementia in their own families in the future. If we do nothing, then we just accept that we will have to watch those we love be taken from us one piece at a time.
Despite taking a greater interest in politics in recent years and having opinions on a number of issues on the political agenda, I had never before contacted my MP to ask for attention to be given to a particular cause. I had previously feared that my voice would be too small and insignificant to have any material effect on the issues at hand.
However, I appreciate that it is somewhat selfish to ask for representation on an issue only when it affects me and my family personally, but I have taken the view that people can become more mobilised and have greater impact when they have first-hand experience of a particular set of circumstances.
Inspired by Alzheimer's Research UK, this mindset led me to write to my local MP, on behalf of me, my mum, my dad and my sister, to ask that the government maintains its focus on dementia and continues its commitment to dementia research. To my surprise, I received a thoughtful response back from my MP who shared my concerns. He expressed the need to ensure that the government will give dementia researchers, charities and practitioners the stability of knowing that funding for research is safe for the longer term. He also has written to the minister responsible to pass on my concerns. I appreciate that I am just one voice, that this is a small step, and at this stage is just words, but at least it's a step. And every journey starts with a single step.
The future is uncertain for me and my family and, to be honest, is probably not too positive. However, the way I see it, we have two choices. We can be passive and allow dementia to wash over us and leave us empty and broken, or we take small steps to improve the diagnosis and treatment of this awful condition for future generations to come.
I know what my mum would want us to do
Blog from: https://www.dementiablog.org/why-i-felt-compelled-to-stand-up-for-people-with-dementia/
Alzheimer Research UK